ASSD Hospitality Cloud 3.0
THE
HO(S)TEL MANAGEMENT SOFTWARE
Web-based
Digital & contactless
PMS with digital check-in (web check-in or guest registration via tablet in hotel)
Mobile key
Certificate upload
Customers first:
"Schulz Hotels stand for a new generation of hotels that appeal to an enormously broad range of target groups. This very specific situation needs a very specific booking system. Thats's why we schose the exceptionally flexible and reliable software from ASSD. Besides, I have been working very closely with Andreas Stolz (CEO ASSD GmbH) for many years. The relationship we have built on trust and confidence is an invaluable asset." – Nizar Rokbani, Schulz Hotels
"We have tested quite a number of PMS and can truthfully say that ASSD has the best group features of all. That starts with the general display of the booking process and goes on with the precise consideration of special group requirements as well as many additional specific features." – Razvan Lates, aletto Hotels
"ASSD has provided us with comprehensive support right from the beginning and has assisted us in setting up a reliable infrastructure that ensures our daily work. ASSD handles our change requests, requirements and queries faster and more reliably than I have ever experienced otherwise in the IT sector." – Oliver Winter, a&o Hotels und Hostels
"YHA has been an ASSD customer for well over a decade, I have seen them grow as a company as we have grown. Whoever we deal with is always helpful and wants to find solutions to our problems (no matter how impossible our request might be!). This ranges from the programmers to the Executive Director; there are not many companies where even the owner is happy to speak directly with you. This relationship makes me feel valued and that YHA's success is as important to ASSD as it is to us." – Rob Howard, YHA England and Wales
"The German Youth Hostel Association has enjoyed a successful partnership with ASSD software for many years. A few attributes that we spontaneously associate with ASSD are: unbureaucratic, flexible solutions, friendly, honest coummunication and a productive, healthy relationship. We also greatly appreciate the expertise and extensive experience of the ASSD team. Our cooperation with ASSD is marked by an effective mutuality." – Karin Kolisch, Deutsches Jugendherbergswerk
Why ASSD Hospitality Cloud 3.0
Quick access to all your information and data – always, everywhere, on all devices.
WEB-BASED – nothing less.
WEB-BASED

ASSD PMS on all (mobile) devices

FLEXIBLE

Individual set-up of your ho(s)tel

CONTACTLESS AND DIGITAL

Web Check-In with mobile room key
Guest registration via tablet in hotel lobby
Self service: guest generates key card in lobby

BEST GROUPFEATURES on the PMS market

Perfect booking process, check-in, etc.

APPMOBILE HOUSEKEEPING| APP BREAKFAST CHECK

Web-based and fully automized

AUTOMATED PROCESSES

Yield Management, import of booking changes via Internet, automatic rate selection, automatic room allocation
MIX-USE

Booking of beds or rooms, flexible change constantly possible

INDIVIDUAL DASHBOARDS

Interactive daily overview automatically per email

VALUABLE PARTNERS

countless integrations and interfaces

ALWAYS UP-TO-DATE

GDPR-compliant, compliance with fiscal laws, PSD2-compliant

And much more …
Find out more
Do not miss
Our ASSD Training Center on YouTube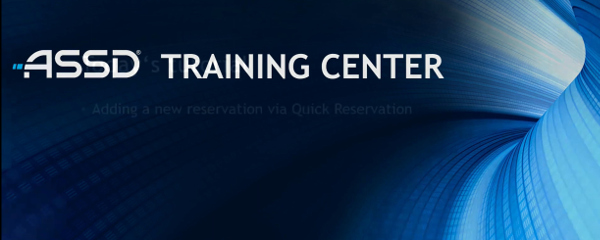 ASSD Partner and Integrations:
Credit Cards

Physical Terminals ZVT/OPI

Datatrans (Payment and Tokens)
PayPal
Shift4
Saferpay
Ogone
Stripe
and more

Booking Connectivity

Group Bookings: CTS, Deutsche Bahn, NST, …

ASSD CRS Web Booking Engine
ASSD Channel Manager: Booking, AirBnB,
Expedia, Agoda, Hostelworld, …
HotelNetSolutions
Sabre GDS
B4G

CRM

Microsoft Dynamics
and more

BI

QlikView
Fairmas
Hostelbench
and more

Revenue Management & Upselling
Google Hotel Ads:
Web Checkin – Kiosks

ASSD WCI with mobile keys (Haefele)
Flexipass (Assa Abloy)
a&o Check-in Kiosks
and more
Fiscal/Government Systems

Germany TSE
Austria RKSV
Portugal SAFT
Czech Republic EET
Italy Fiscal Printer & FatturaPA…
Spain

Poland Fiscal Printer
Hungary NTAK
and more

Guest Registration

Feratel
AVS – Registration form

Cash register systems

ASSD POS
Vectron
Squirrel
Gastrofix

Accounting
Housekeeping

ASSD Housekeeping App
Optiikeeper

Phone-Systems
Passport Scanning
Reviews

Tripadvisor Review Express
Guestdriven
OFS

Door Key Systems

Assa Abloy
Haefele
Salto
Onity
Evva
and more